Dedicated to the success of our clients
You need a reliable Law Firm - Lawyers who can solve your legal problem​
You have come to the right place
Lawyers with experience and expertise
LAWYER - LAW FIRM



VLADISAVLJEVIĆ
Law Office
BELGRADE - SERBIA
Vladisavljević Law Office is a multidisciplinary law firm, based in Belgrade, Serbia. It's a law firm built on a fundamental set of values that include innovation, entrepreneurship and practicality,
Lawyers in our law firm contribute daily to the effort to make Vladisavljević's Law Office one of the most influential law firms in the region.
Our best recommendations are our satisfied customers, and they make our name recognizable. Top results tailored to the client are the result of expertise and work experience of our lawyers in the most complex cases in the courts of the Republic of Serbia and foreign courts, in arbitration, representation in trials, and in working with citizens, as well as experience in business.
We are persistent in finding new and creative solutions, which are efficient even according to the highest standards of legal practice. We build relationships with clients based on trust and sincere attention, always protecting their interest and reputation.
Our lawyers – attorneys at law are dedicated to helping clients solve the most demanding legal problems. The greatest role in that is played by the long-term experience of our lawyers in legal practice and good knowledge of domestic and foreign laws. This ensures that we will always be able to find solutions that will meet the needs of each of our clients.
Being a lawyer in  Serbia is a responsible profession. We are aware that our actions have a huge impact on the well-being of the people we represent, on their rights, property and future. The term lawyer is a symbol of protection of rights. The best results are expected from a lawyer every day. That is why we always try to work better and be better.
Law Office Vladisavljević provides legal services in the in the capital Belgrade, throughout Serbia and abroad in cooperation with partner law firms and attorneys.
Abundans cautela non nocet​
Dedicated to the success of our clients
Areas of practice of our lawyers
Providing the widest range of services in the field of coemrcial law.. Establishment of companies and branches at the Business Registers Agency and registration of changes. Stock companies. Limited Liability Companies, Partnerships. Restructuring. Bankruptcy. Representation before a commercial court. Corporate governance, Dividends. Dissatisfied shareholders. Cross-border transactions. Tax optimization and avoidance of double taxation. Due diligence.
Legal advice for buying, selling and building real estate. Verification of documentation by a real estate lawyer. Drawing up a contract for the sale of real estate. Representation before the cadastre and other state bodies for the purpose of registering property rights, legalization or obtaining the necessary permits. Mortgage withdrawal. Tax refund on the purchase of the first apartment.
A family law attorney advocates and advises on a wide range of family and marital issues, child and parental rights, and guardianship. Child support, parental support. Protection from domestic violence. Adoption procedures. Property issues in the family, marriage and cohabitation. Change of personal name and surname.
When a divorce occurs, we can help you with all matters, whether you want a consensual divorce or filing a lawsuit. Division of joint property. Independent or joint custody of a child. Divorce - personal and property issues. Change of personal name and surname. Child support, spousal support. Drawing up a prenuptial agreement. Marriage contract.
Tax Lawyer counseling for companies and individuals. Tax planning. Representation before the tax administration and other fiscal and professional bodies. Tax optimization. Capital gains tax. Corporate income tax. Citizens' income tax. Avoidance of double taxation.
Litigation - dispute resolution​
General litigation. Representation before the court in special litigation and non-litigation proceedings. Negotiate when necessary to reach a peaceful settlement of a dispute or settlement. Appeal against the verdict. Counterclaim. Enforcement proceedings and enforcement. Extraordinary remedies. Audit. Solicitors that deal with disputes.
Drawing up all types of contracts. Lawsuit for termination of the contract. Annulment of perishable contracts. Compensation for contractual damage. The law office draws up a purchase agreement and checks the documentation. Partnership agreement - Agreement on the establishment of companies. Trade and contracts in the economy. Annex and amendments to contractual provisions. Execution of contractual obligations.
We represent and advise employers and employees. Employment contract and creation of rights from it. Compliance with labor law, Unlawful dismissal. Mobbing. Referral of workers. Moving to another job. Leasing workers. Annex to the employment contract. Trade union association and trade union rights.
Representation before administrative bodies. Administrative procedures. Appeal against an administrative decision. Administrative Dispute Lawyer. Representation before the Administrative Court. Representation before customs, tax and police authorities. Representation before the cadastre and registration.
Representation before the Court and the Notary Public in probate proceedings. Representation in disputes of inheritance law: for the purpose of exercising the right to the necessary inheritance part, and other disputes related to inheritance. Drawing up: wills, contracts for life support and other documents. Annulment of a will.
Checking the documentation when buying a apartment or business office. Quality sales contract by our lawyer.
For consultations with lawyers in our Law Firm in Belgrade – call us for any legal advice.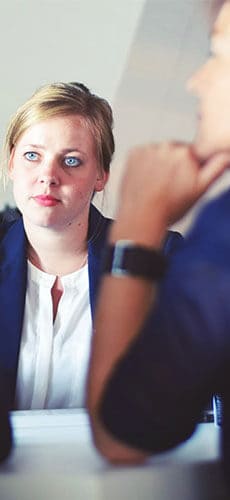 We believe that it is extremely important for a lawyer to be excellent in negotiations.
Professional and experienced Lawyer in Serbia

Experience and best results
Our lawyers have many years of professional experience, working on cases from the smallest to the most complex ones. We strive to achieve superior results every time. You can be sure that no matter how complex or perhaps unsolvable the question or problem you have, our lawyer will find a solution. You can hire any lawyer from the list, and what makes the difference experience and expertise of solicitor in a particular area of law.
Complete service, professionally and responsibly
When the Vladisavljević Law Office takes over your case, we will take care of ALL legal issues that arise on the way to achieving the desired result. We do not leave any questions aside. The expertise of our lawyers, associates and experts in several fields will be included in solving your problem, as needed. We are responsible for the tasks taken. Only a complete and well-done job is a private solution for us.
Focused on the client
Constantly committed to the best interests of the client - a Law Firm available non-stop, even after working hours for clients with whom we have such an agreement.
We are a committed partner to a diverse range of clients – individuals and legal entities who think ahead, who want a secure future, relaxation from problems in private and business, who do not hesitate to turn to us for help whenever they need it.
We can solve your legal problem



What our clients think about us
Vladisavljevic's attorneys did a perfect job regarding the legal problem I had recently. They show great attention to detail and that makes them great lawyers, they are the best. A sincere recommendation." - Zoran J.
"They are honest and dedicated to their work. They have great knowledge. You will not be disappointed if you hire lawyers Vladisavljevic. My recommendation." - Marija V.
"Excellent law office. They gave me invaluable advice, personally and for my company. Working with them is a real pleasure. I think they are the best lawyers in Belgrade." - Dejan A.
"Vladisavljevic's lawyers represented us two years ago, when my daughter had an injury in Belgrade. We were in real chaos, and they helped us a lot. They are always cordial and helpful. All recommendations." - Ana M.
If you are not sure if you need help of a lawyer for your legal question – feel free to contact us for more information by e-mail:
info@advokatiubeogradu.rs
to hire a lawyer, call:
+381 64 380 95 25
Law firm Vladisavljević Law Office Belgrade, Serbia